​​​​​​

 Intuitive   
 

Psychic readings are only done by myself.
By FaceBook messages, Skype, email or In person.


In your session you can ask as many questions as you want and about anything you would like.


         If you would like to connect with a Loved one who has crossed please let me know when you book.

Common Topics
     Love, Relationships, Family, Friends, Health and Healing, Work, Profession, Education, Finances, Travel, Future Events, Next-Steps, Life Path, Past-Lives, Soulmate, Twinsouls Karma, and the why/lessons contained in all of these events.

​ ​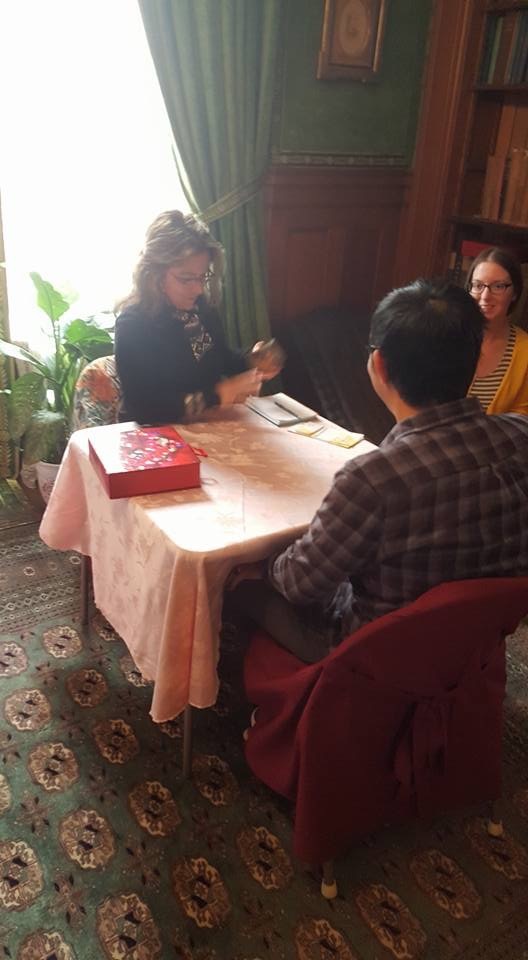 I am dedicated to clairvoyant council and
spiritual healing.
    I work personally with my clients, to help them find peace in their life. Together we can discuss and work on current or past events
and relationship. As well
as planning for the future.

       When desired I also help my clients find peaceful connections with their Loved ones who have


   At The House of Compassionate Gratitude we work with individuals and groups for both one time appointments or for longer periods of coaching.
We only work in a positive way and where invited. We do not invade privacy, summon, or banish anyone.
  
    If you are seeking medium work specifically

please let me know when you schedule.


Numerology and By Donna Charalambous
We are happy to share the gifts of our dear friend Donna Charalambous. She is a very gifted numerologist. Donna assist people by sharing their unique gifts based on their core numbers, personal cycles and universal energy. It really is all in the numbers:-) Once you know yours you will be able to navigate your journey with confidence and ease. Numerology can help you to know when the best time is to travel, move, start a business, get married or take a sabbatical! Here is a sample of her November Forecast. Please email us if you would like a personal reading.
Please call to schedule or visit 
http://www.insightsalongtheway.com
​
***I do not provide birth or death readings.***
*** I am not a licensed therapist or councilor***


Commonly Used Tools

Pendulum
Osho Tarot
Writing
Spiritual, biblical, or religious teachings
Faith
Meditation and prayer
Smudging incense
Crystals
Candles
Intuitive Healing Services 


Intuitive and card readings by appointment:
30 minutes $65
1 hour $125
Group rates (groups of 5 or more)


2 hour Healing Message Circles, medium work and family messages(10 or more)

$35 per person

Relationship Healing and Consultation (soulmates, twinsouls, partners, friends, Karmic connections)
1 hour session $150 per couple