Guidance and understanding that will change the way you navigate life.
Our mission is to help all those who seek to live a positive, happy life, full of peace, love and joy.
We do this with
Our Dream for The House
Have you ever needed to retreat from the chaos of the world? To take a few days or hours to reset, review and replan what comes next. Transformation and healing can be like that. Sometimes it is as simple as a quiet break to do some body healing, and guidance to see the light at the end of the tunnel. Sometimes it is more in-depth and takes time away from life to collect the pieces, release to old and reconnect with your own highest good and truth. That you are a wonderful divine being who deserve to be happy, peaceful and full of joy. You are a powerful creator here for a purpose. A true calling. We are planning, dreaming and manifesting a multi use home for the house. That will house all our coaching services, body healing space and activities. As well as room to meditate, pray and become more aware of your true potential to live the life you dream of. We will gather weekly and invite teachers, and leaders to encourage and inspire new ways of being and believing. ~ Brennyn Molloy and John J Wood
News, Media and more . . .
An intuitive medium is somebody who is open to sensing what else is out there," said Brennyn Molloy, who now lives in Virginia Beach, Virginia.
"Click below for full story."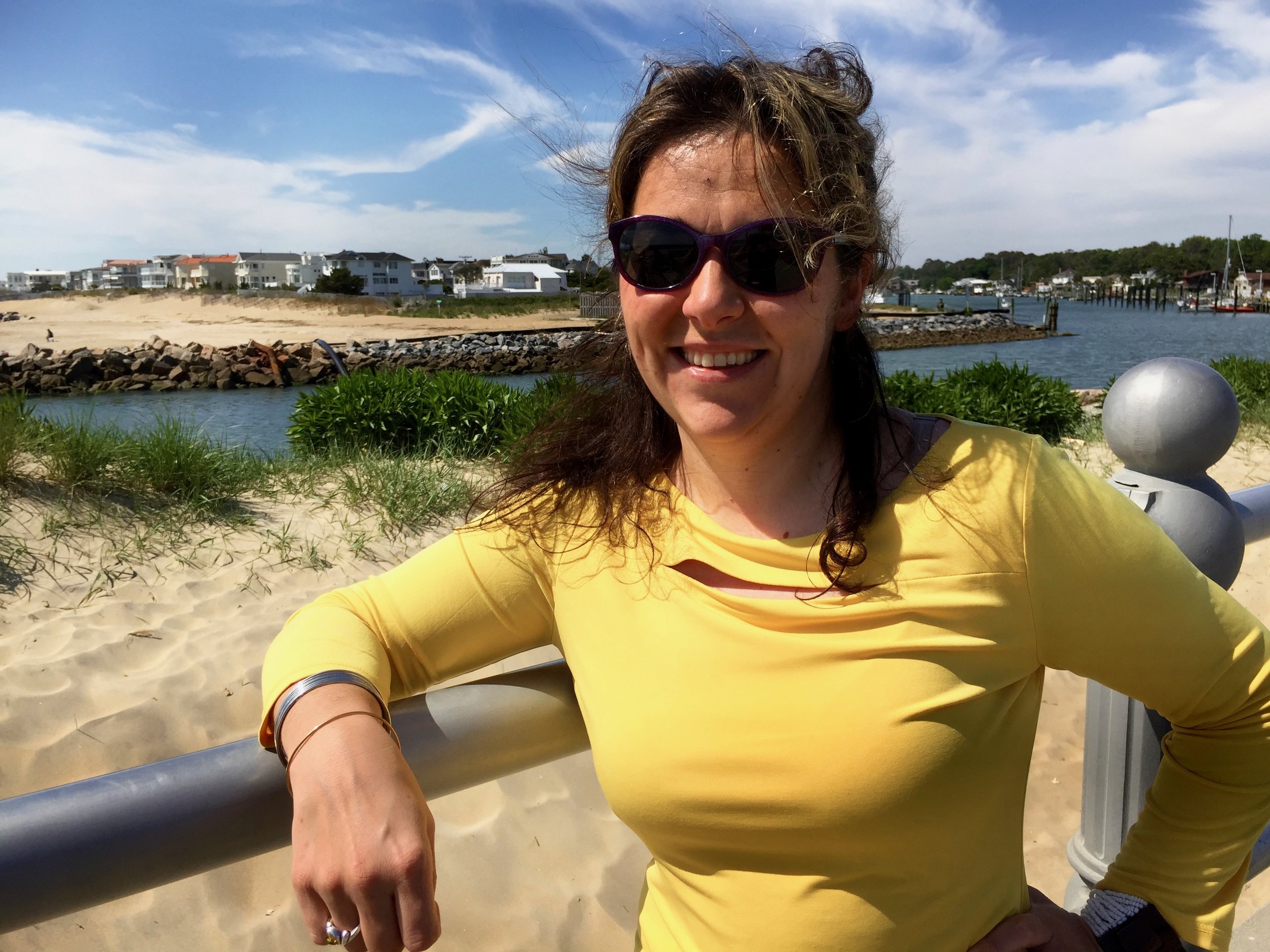 Brennyn Molloy credits good and bad life experiences with putting her where she is today – on-track and happier than ever. ~ Kathy Van Mullekom (Correspondent~photo credit)
"Click below for full story."